How to navigate the online subject selection form at philasd.org
Click on Student. Then select Portal.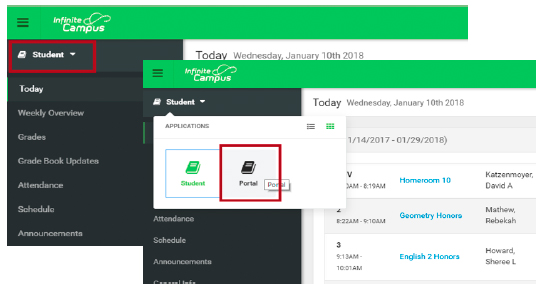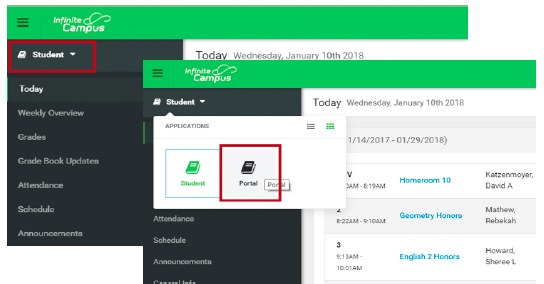 Select Academic Planner. Then click Next.


Your past and current courses will appear.


Click in a box to choose your courses for that credit type.


When you complete a credit group, the alert will disappear. Then move to the next section.

Add at least 3 alternate classes. Use the arrows to put your alternates in order. Your first choice should be at the top.


Make sure you save!!  After saving, you'll see a list of all grad requirements that still need to be met. RECOMMENDATION: Save at the end of every credit group.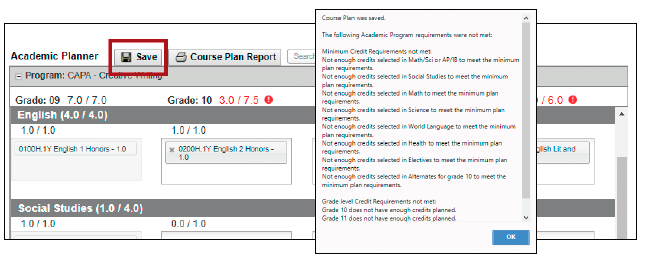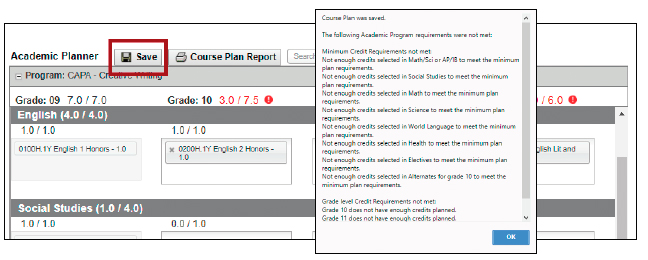 To print or save a copy of your plan, click on Course Plan Report.