Start here . . .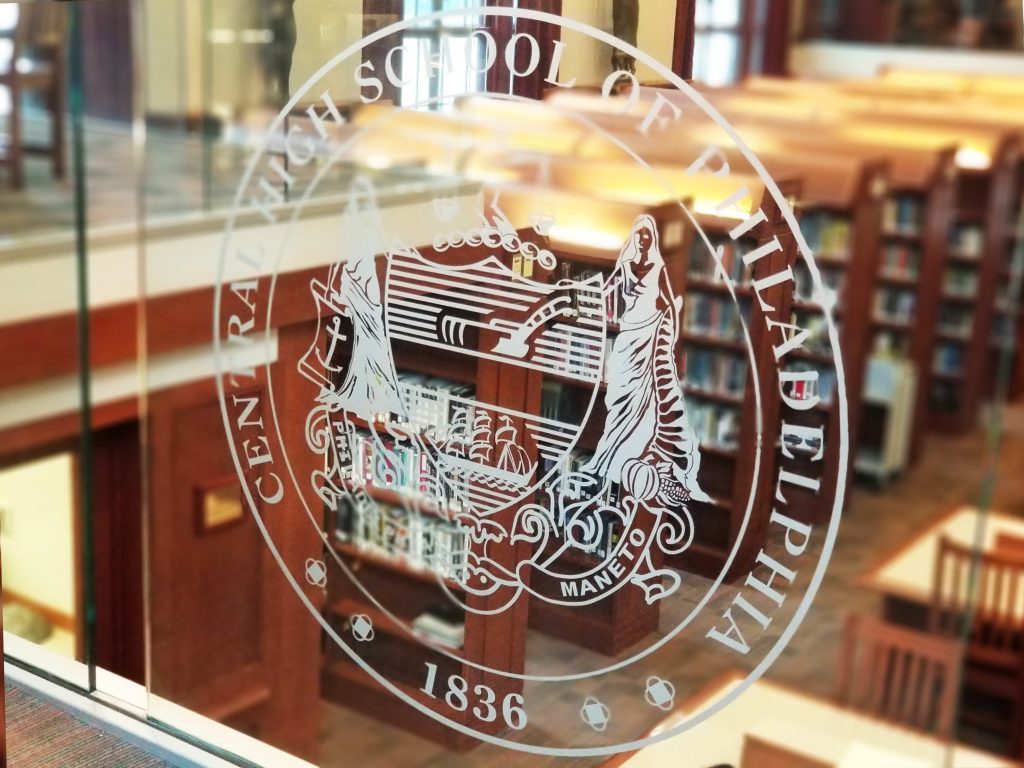 Instructions for New Students
Instructions for New Students to Central High School
All incoming students please print and complete the following *mandatory forms and bring them with you to the first day of school in the Fall.
*APPLICATION FOR ADMISSION OF CHILD TO SCHOOL (EH-40) Complete the entire two page document and it must be returned for every incoming student (public and private).
*ADMISSION AFFIDAVIT-ACT 26-This is a two page document. Please read the first page, complete the second page and return with parent signature.
* SUBJECT SELECTION SHEET FOR 9TH GRADE Carefully read the entire form. Parent signature is required. WORLD LANGUAGE COURSE SELECTION IS CRUCIAL. 

a. Students entering 10th and 11th grade please email your full name, current school and current courses (roster) to Ms. VanBuskirk, Assistant Principal. Her address is: ngaughan@philasd.org

* MEDICAL FORMS- Due on August 31, 2020
* MEDIA RELEASE FORM – Please read carefully and complete.
---
INFORMATION
MATH TESTING – Testing will be conducted by Mr. Zak. Click here
SUMMER ORIENTATION– Will be conducted virtually this year.  Students will have to watch a short series of videos.  More information will be released soon
MANDATORY SUMMER READING REQUIREMENTS-Expectations and required readings for each grade level are outlined.
MATH TESTING SAMPLE PROBLEMS-A series of practice problems are provided with the answers to help students prepare for the mandatory math assessment. DO NOT RETURN.
A. Arthur Tracy Music Program-summer program (August)for all incoming students. This program is optional.
FALL Sports Information
Central Home and School Association: Become a VIP, Very Important Parent, at Central High School. Click here to join the Central High School Home and School Association. FREE!!
MATH TESTING SAMPLE PROBLEMS-A series of practice problems are provided with the answers to help students prepare for the mandatory math assessment. DO NOT RETURN
ACADEMIC CALENDAR 2020-2021