Welcome to Central High School!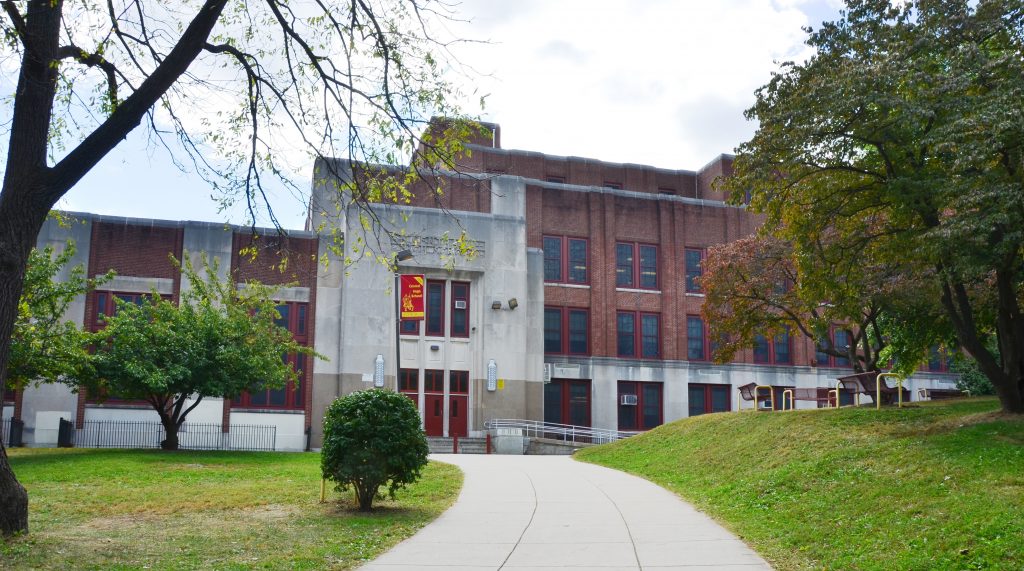 New Student Orientation Forms and Information
We are very pleased to welcome your child(ren) to Central High School for the 2019-2020 school year. You are cordially invited to attend our orientation for new students and parents on Tuesday, April 2, 2019 at 5:45 PM. Everyone will assemble in our auditorium. This is a wonderful and informative evening ending with a tour of the school. Due to the size of our entering class, we must request that only one adult accompany a student. Please comply and be prompt.
MATH and WORLD LANGUAGE TESTING WILL TAKE PLACE as indicated below.
Date: Friday April 12, 2019
World Language Testing 12:30-1:45PM Mandatory for students, who have had exposure to Latin, Mandarin, French, Spanish or Italian and want to continue in that language
Math Placement Testing 2:00-3:45PM Mandatory for all incoming 9th grade students.  Tenth and eleventh grade students should contact Mr. Zak at jzak@philasd.org or 215-400-3590 option 5.
Below is a quick review of the important information.
Testing Information and practice math problems
Summer Orientation Week on your assigned day – August 19-22, 2019
A. Arthur Tracy Music Program
CHS Home and School Registration
Mandatory forms to be completed and returned on April 2nd for admission and class roster to be finalized.
Application
Subject Selection Form
Admission Affidavit – Act 26
Mandatory medical information due to the Nurse by September 6, 2019
Information if student is a current School District of Philadelphia student
Information if student is a current private, charter or parochial school student
IF YOUR CHILD DECIDES NOT TO ATTEND CENTRAL HIGH IN SEPTEMBER 2019, PLEASE INFORM CENTRAL IMMEDIATELY AT 215-400-3590 options 0 or 1
WELCOME TO CENTRAL HIGH SCHOOL!!!