Welcome to Central High School!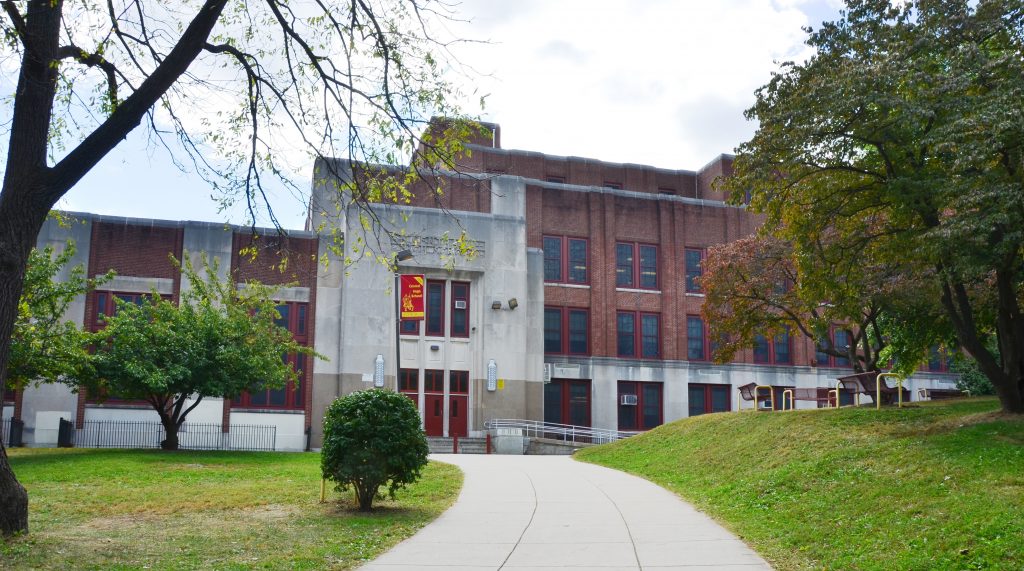 New Student Orientation Forms and Information
Attention:  Please hold on to all paperwork until the Summer Orientation in August.
We are very pleased to welcome your child (ren) to Central High School for the 2020-2021 school year.  You are cordially invited to attend our orientation for new students and parents on (new date to be announced.) Everyone will assemble in our auditorium. This is a wonderful and informative evening ending with a voluntary tour of the school. Due to outside construction there is no available parking lot. We suggest you allow extra time if you are driving to find a spot in the community around the school. Please follow all No Parking signs to avoid receiving a ticket. Great alternatives are the Broad Street Subway located a block away and several bus routes that stop on the corners of Ogontz and Olney Avenues.
Parent and student gear will be available for purchase!!!!
MATH and WORLD LANGUAGE TESTING WILL TAKE PLACE as indicated below. Additional information is available on (centralhs.philasd.org) under the heading New Student Orientation Forms.  
Date: Friday, April 24, 2020 (CANCELLED)
World Language Testing 12:30-1:45PM Mandatory for students, who have had exposure to Latin, Mandarin, French, Spanish or Italian and want to continue in that language
Math Placement Testing 2:00-3:45PM Mandatory for all incoming 9th grade students.  Tenth and eleventh grade students should contact Mr. Zak at jzak@philasd.org or 215-400-3590 option 5.
All incoming forms are available on our website (centralhs.philasd.org). Click on the tab titled "New Student Orientation Forms and Information."  A page of directions will be available to guide you.  We look forward to receiving all the necessary paperwork.
The following is a quick guideline of the necessary forms you will see on our website:
Testing Information and practice math problems
Summer Orientation Week on your assigned day – August 17-20, 2020
Mandatory forms to be completed and returned on March 31st for admission and class roster to be finalized.
Application-EH40
Subject Selection Form
Admission Affidavit – Act 26
Mandatory medical forms are due to the Health Office by September 4, 2020.
IF YOUR CHILD DECIDES NOT TO ATTEND CENTRAL HIGH IN SEPTEMBER 2020, PLEASE INFORM CENTRAL IMMEDIATELY AT 215-400-3590 options 0 or 1
WELCOME TO CENTRAL HIGH SCHOOL!!!