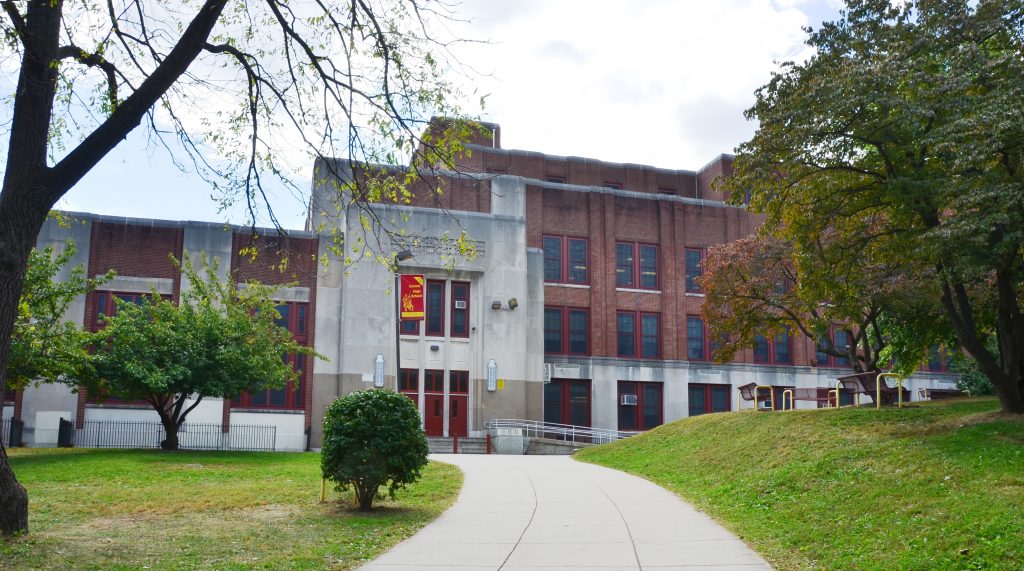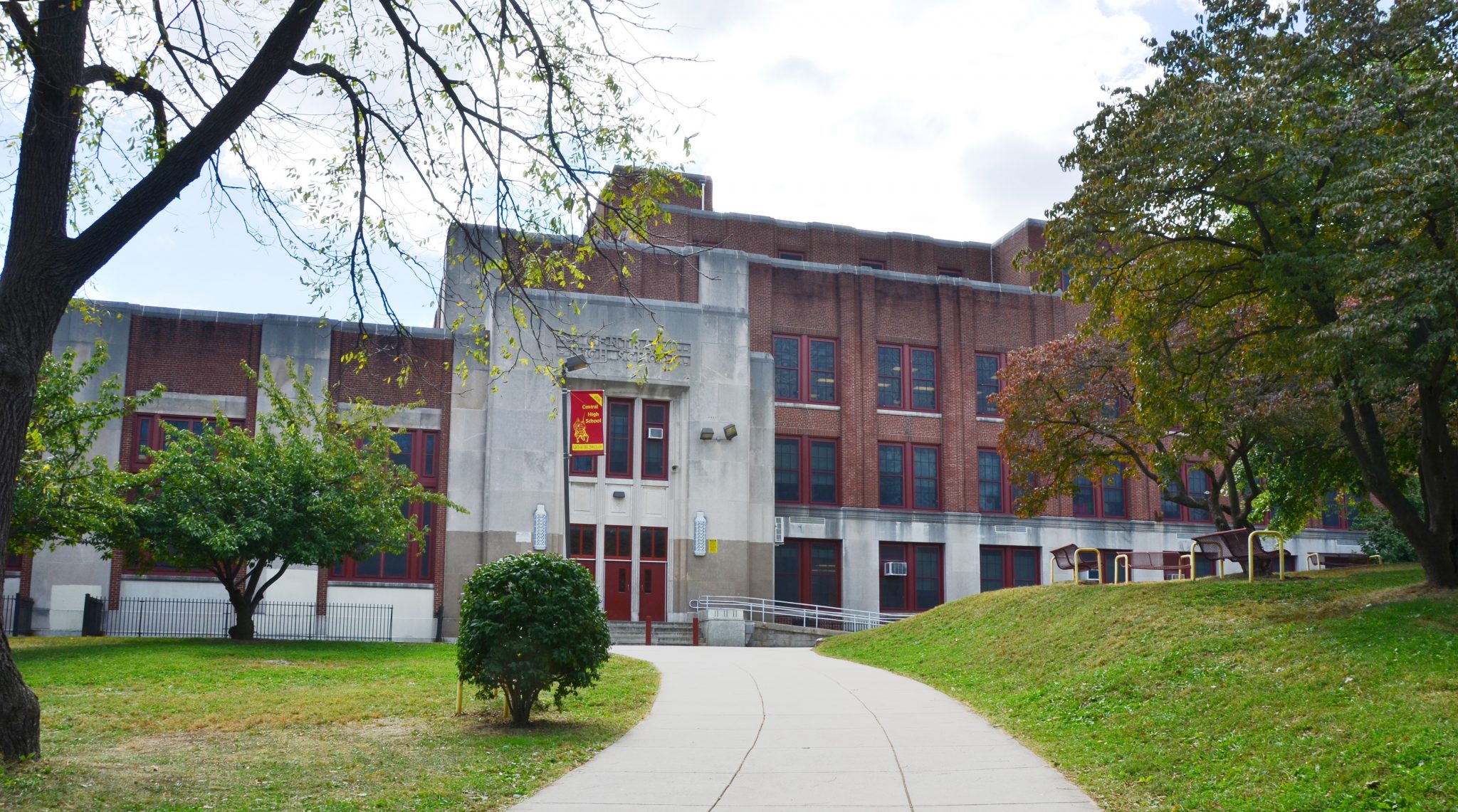 CHS Welcome to New Students (285)
April 2022
Dear Parents, Guardians and New CHS Students,
Welcome, members of the 285th class and all new students to Central High School. Under normal conditions we would be meeting on campus, and I would be speaking with you in person at our welcome night. Unfortunately, due to COVID protocols, we are not able to do that at this time. Please remember, it is important you stay connected with us. We will be communicating with you throughout the next several months and during the summer via. our school website. The link to our webpage is: https://centralhs.philasd.org/chs-welcome-to-new-students-285/
Information regarding New Student Orientation is available on our school website. New Student Orientation begins Monday, August 15th and ends Thursday, August 18, 2022. Members of our Central High School community will be sharing important information for our incoming students and their families. In an effort to ease the transition to CHS, the morning of August 26th has been tentatively scheduled for all new students to receive their rosters. Students will have an opportunity to move from class to class and meet with each teacher for approximately 20 minutes.  
Orientation will cover rosters, emails, lockers and ID cards, but more importantly, orientation will contain valuable information about our school culture. During orientation, you will learn from students, teachers, a counselor, a librarian, the assistant principals and our athletic director who will speak about life on campus. Our goal is for you to become more comfortable and acquainted with our school and the CHS Community. If you have any questions please feel free to reach out to the Orientation Team at OrientationCHS@gmail.com.
The 2022-2023 Bridge Program
The Bridge Program at Central High School seeks to support incoming 9th grade Central students by building community, mentorship, fostering relationships, and developing academic and leadership skills. The Bridge Program takes place during one week of in-person activities, at Central High School, in August 2022 and continues through a School Year advisory and mentorship program. In accordance with Guardrail 4 (SDP Board of Education), students from historically marginalized backgrounds and zip codes are highly encouraged to apply. Applications will be available on our website in May 2022. If you have questions, please reach out to Sophie Date, Bridge Co-Coordinator, at sdate@philasd.org.
Summer Bridge Leadership Program application:  https://centralhs.philasd.org/parents-2/new-student-orientation-forms-and-information/2022-summer-bridge-leadership-program-applications/
Summer Reading Assignments
Please use the link below to access summer reading assignments for the upcoming academic year. All students are required to complete these assignments.   
English Department Summer Reading Information:
https://centralhs.philasd.org/chs-welcome-to-new-students-285/summer-reading-requirement-for-school-year-2022-2023/
CHS Fine and Performing Arts Department- Audition information for the Large Ensemble Program
Below is a link to the Arts Department website. Here you can find information regarding auditions for the Central High School large music ensembles for the 2022-2023 school year. Ensembles include Orchestra, Band and Choir. The audition window is open from now until Friday, May 27th. Students who are admitted to ensembles receive academic credit in the arts. If accepted into the program, students will be placed into an ensemble according to the audition. Rehearsals take place daily before the school day officially begins. Grades for the ensemble are based on the following: attendance, punctuality, preparation, lessons with itinerant teachers (instrumental only), quarterly playing exams and performances. There are links to all audition materials on this site. If you are not admitted into one of our large ensembles, we have other opportunities for you to continue your musical studies. The required audition videos are required for proper placement. If you are not sure if you should audition, it is never a bad idea to at least try.  Please read the audition requirements carefully on the Arts Department website. Should you have any questions or concerns, please contact Mr. B. Blazer at bblazer@philasd.org or 215.400.3590 X3240.
Link to Arts Department Website: https://sites.google.com/philasd.org/chsmusicdepartment/home
Mathematics and World Language Surveys
All incoming new students are required to communicate their desired placement in both Mathematics and World Language courses through the following form:
https://docs.google.com/forms/d/e/1FAIpQLSfCPSh6Ia4d6yOnZ4SYYx5TmKrLcAnFRzGVVC4-_LCYkW6YHA/viewform
All incoming 9th grade students seeking placement in courses beyond Algebra 1 or Algebra 1 Honors must complete an online mathematics assessment by the end of May. Specific information regarding math placement for incoming 9th grade students can be found here:  https://centralhs.philasd.org/chs-welcome-to-new-students-285/math-placement-information-for-incoming-9th-graders/
Course placement for all incoming 10th or 11th grade students will be determined on a case-by-case basis, depending on their previous coursework and their desired course selection for the 2022-2023 school year as communicated in the survey.
All students with prior experience with any World Language must take an online assessment by the end of May, regardless of language preference communicated in the survey.
Should you have any further questions, please contact Mr. John Zak (Mathematics)(jzak@philasd.org) or Mrs. Rachel Rodríguez (World Language)(rgrimes@philasd.org).
New Student Orientation Forms
On the CHS webpage, in the New Student Orientation Forms section, you will find the forms that need to be completed. We are asking students to complete and print out the forms. New students should turn these forms into the Main Office during Orientation. They do not need to be submitted prior to returning in person to the school.
Forms Link: https://centralhs.philasd.org/chs-welcome-to-new-students-285/chs-new-student-forms/
The entire Central High School Community is excited to welcome all new students. Central High School has a long tradition of excellence in academics, as well as extra-curricular activities. Parents/guardians, I thank you in advance for entrusting your child's education to us.  
Be well and stay safe.
Jeffrey Petty
Interim President of Central High School