Central Got Talent 2k20: Zak Attacks
by Grace Jickling (279) & Jessica Lvov (279)
January 16th marked the iconic "Central's Got Talent," a day when for once, the teachers are on stage entertaining their students. All of 279 watched on in amazement as the staff sang, danced, and performed.
Seniors Emmett, Mason, and Andrew served as judges for the "evening," providing comical commentary and scoring the judges. Judges Mason and Andrew were the crowd favorites, giving each contestant a score that matched their performance, Mason giving many 10's, and Andrew constantly commenting on how he needs to learn the talent that was just displayed. However, Emmett refused to give any act a 10 "in good conscience," due to his philosophy that no one is perfect and there is always room for improvement. Needless to say, this infuriated the audience. Although Mr. Bezanis did not get a perfect score due to this motto, he states,"Emmett is my student, I just gave him grief during class for the half point. I feel like I did great, I'm glad I got third place."
Mr. Bezanis performed a stand-up comedy act, impersonating his Greek parents and their views on grades. This social studies teacher had the audience roaring with laughter even though he "never did any stand-up before. Mr. Bezanis states, "everyone says I'm a funny guy in class so I should do it, so I just thought of a little routine, got up there and performed, and everyone really loved it. A lot of people told me I should try to do some amateur stand-up routines. I think teaching a lot of times is like performing too, you have different teachers with different personalities."
Mr. Zak's inspiration came from his statistics class, "I sing in class when it's someone's birthday, if you want to embarrass any of your friends let me know I will sing for them too. I started playing since I was 11, so that means 28 years I've been playing guitar. I played in bands from middle school to even now I play sometimes.
The performance was full of acts from various other teachers: Dance performances by Ms. Cervantes and Mr. Shiffrin, a member of the 205th class, singing from Mr. Wenger, Mr. Zak, and Ms. Cuomo and the Temple Triad, who performed on their third day at Central, stand-up from Mr. Copeland, Mr. Bezanis, and Mr. Grow, as well as rapping Mr. G, and a Shakespearean soliloquy performed by Mr. Hover that transported everyone to the third space of enunciation. All of the performances left the audience in awe.
By the end of the "night," Mr. Bezanis' stand-up comedy placed third with a tie for first between Mr. Giacomini's rap dance and Mr. Zak's guitar and vocal performance. The tie was broken by the screaming votes of the audience. As the auditorium filled with shouts, disturbing any nearby classes, Mr. Zak was pronounced the winner. When Mr. Zak was asked if he expected to win again, he said, "Sort of, I did win last year so I was prepared that something like that could happen, but no, I thought Mr. G would definitely have it this year."
However, when the fans raised their voices for their favorite, there was only one winner.
Ultimately, Zak attacked.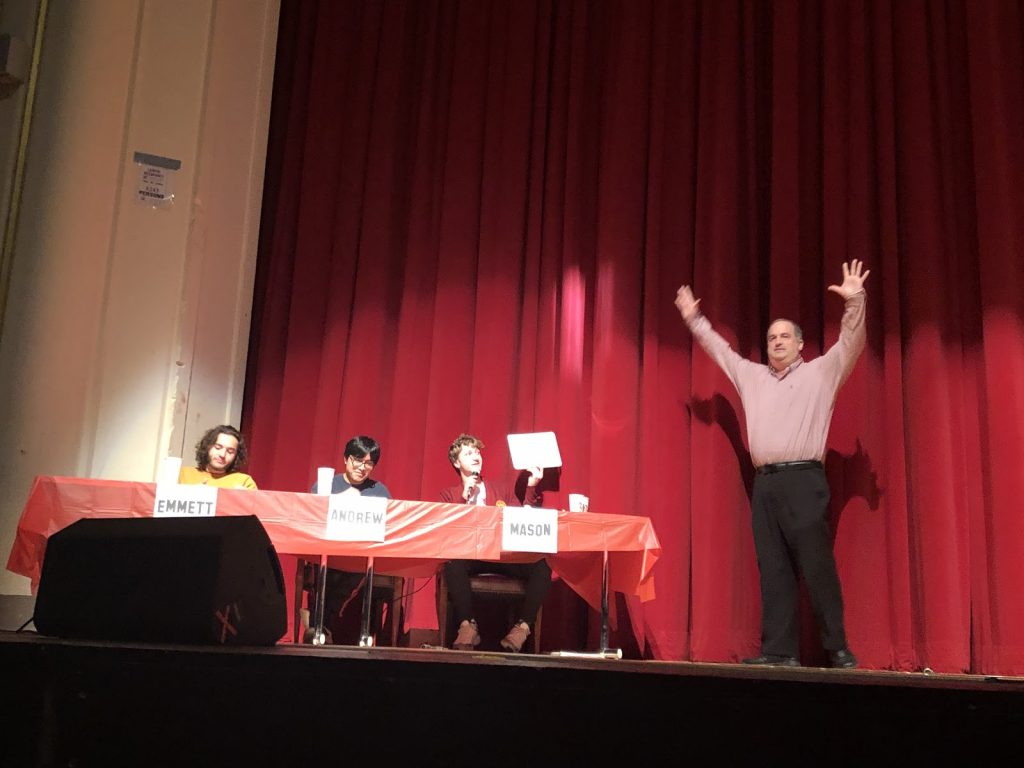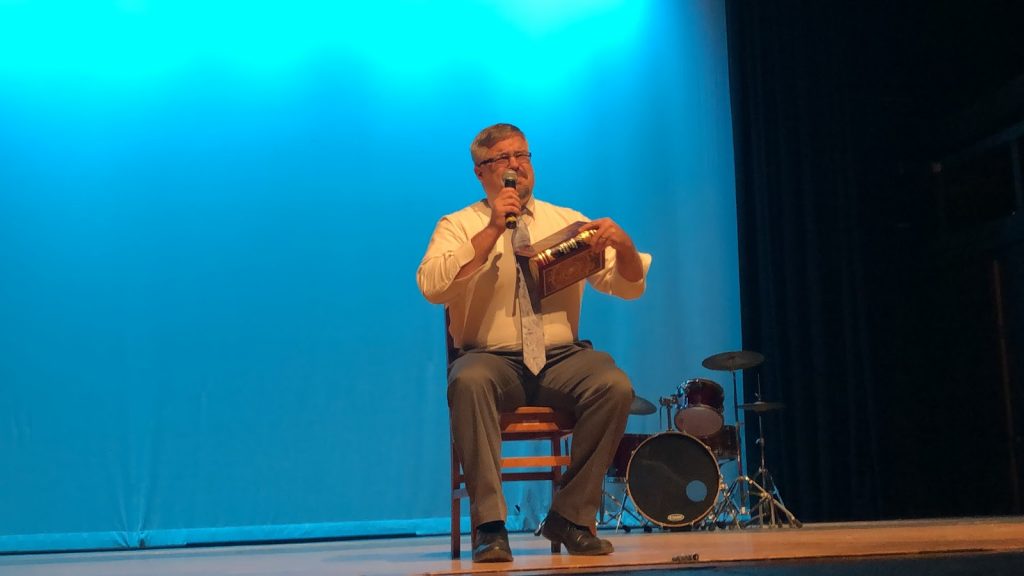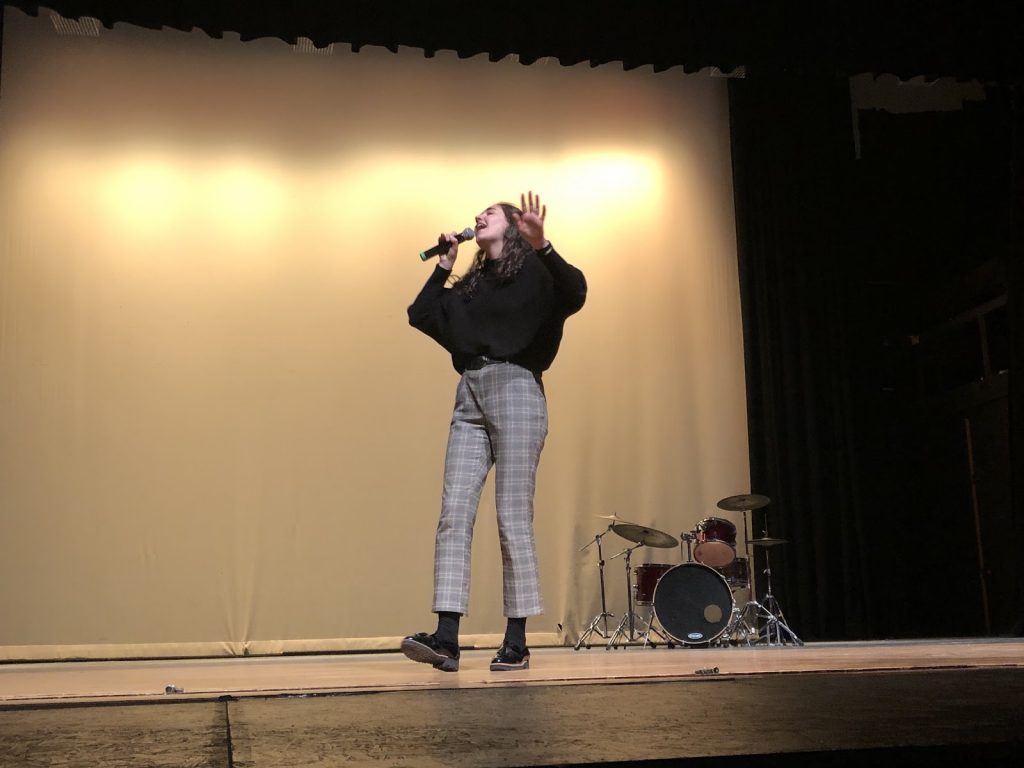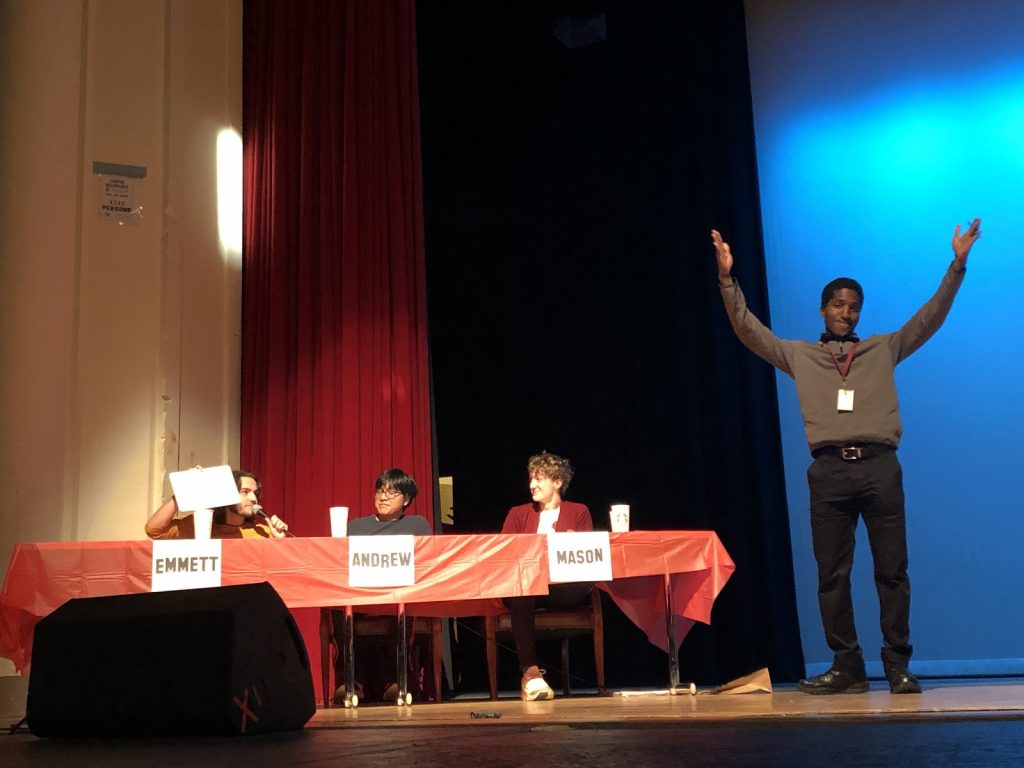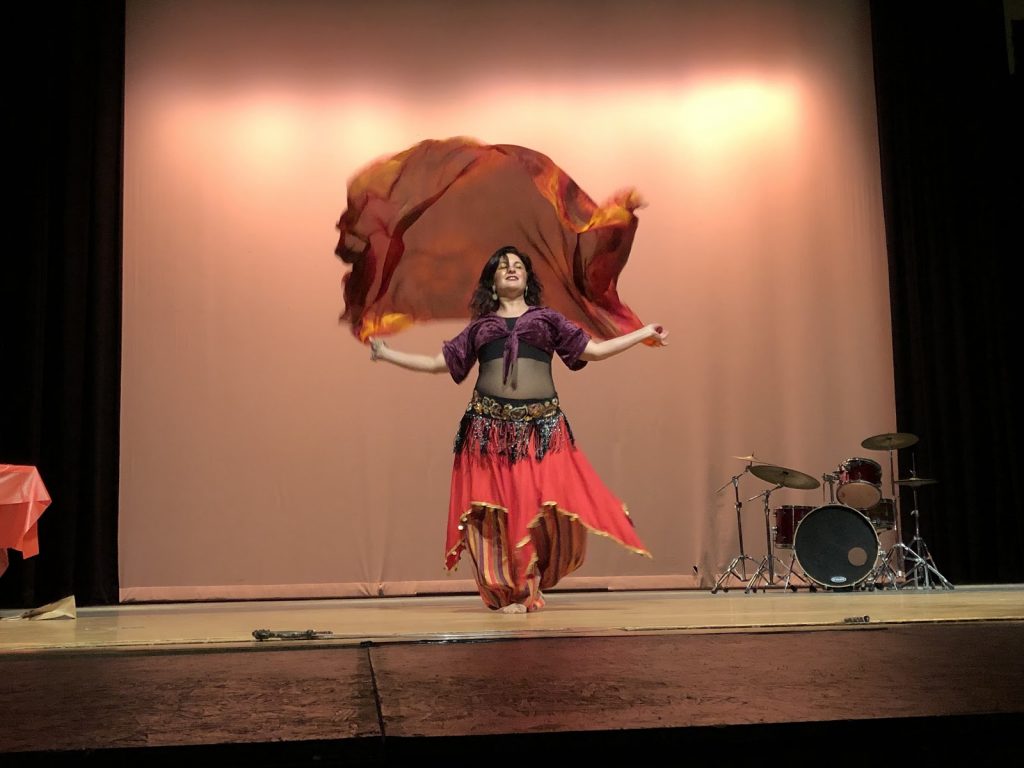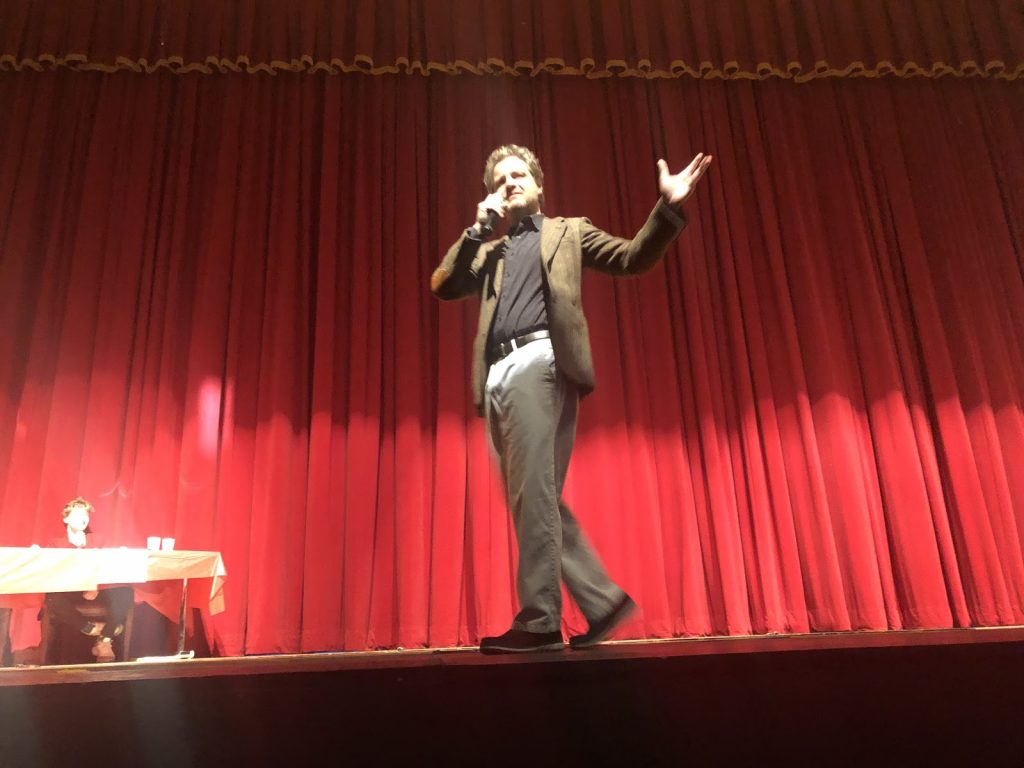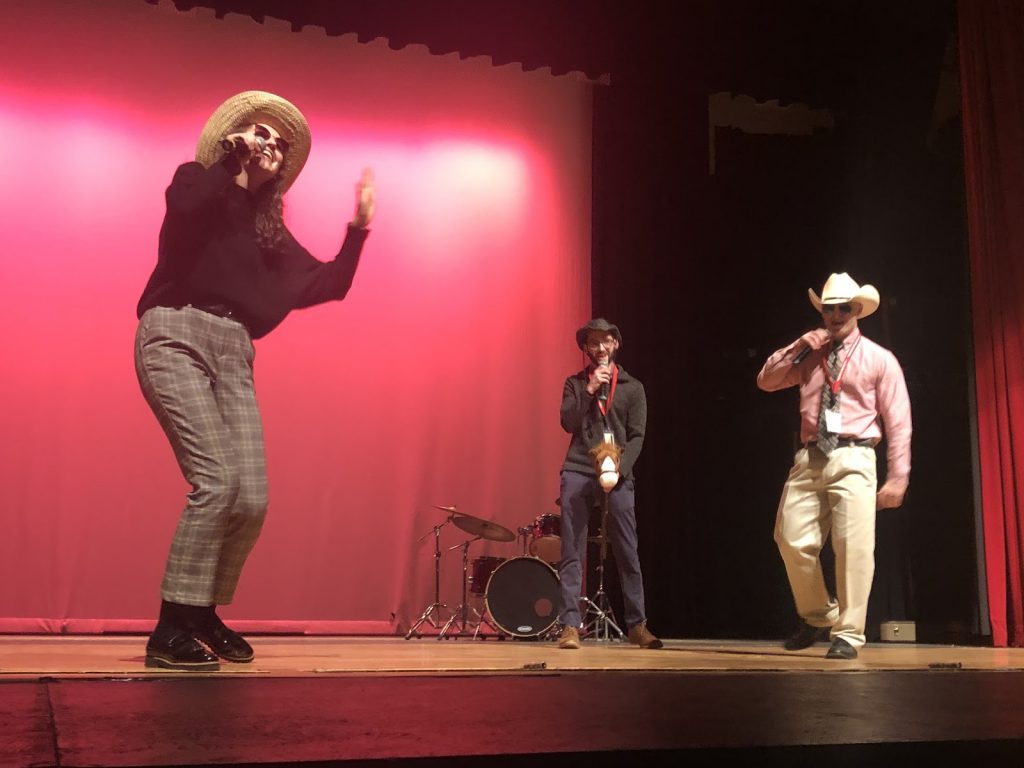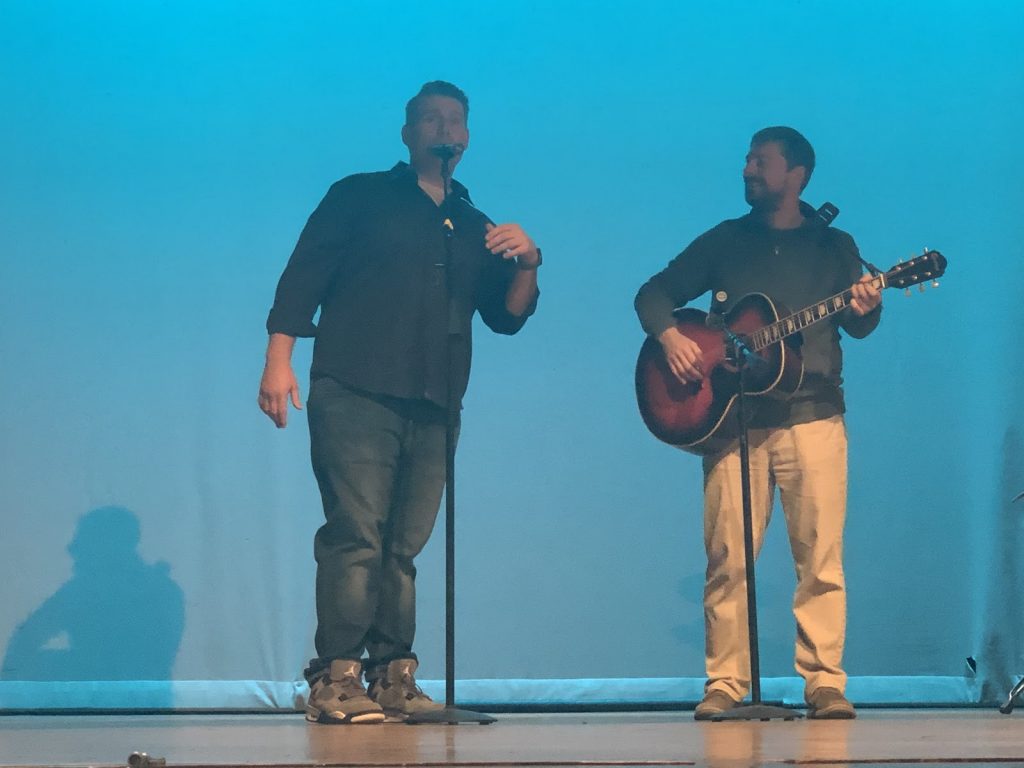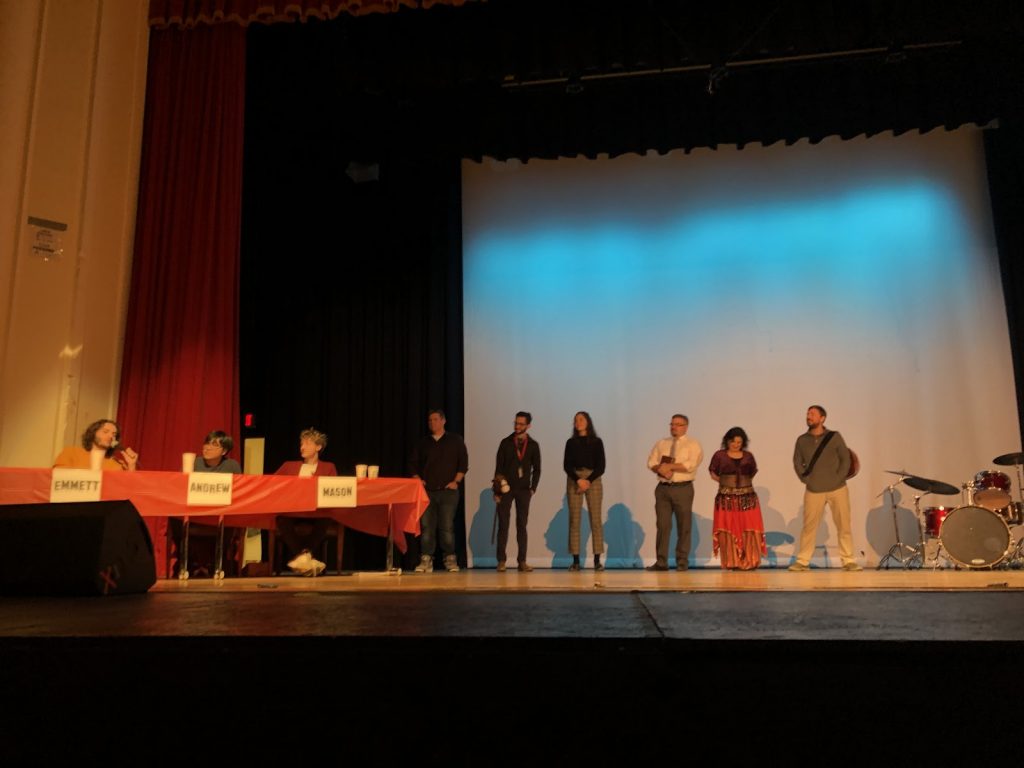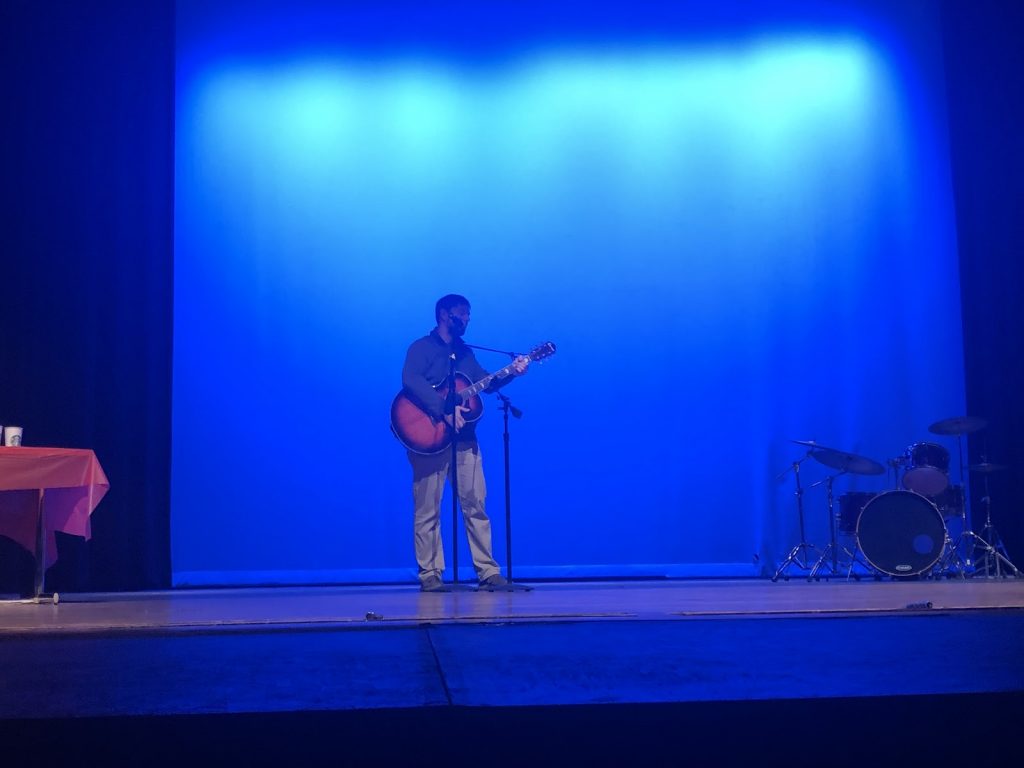 This article is exclusive to the Central High School website.  For archived website articles, click here.